Which is Better: The elenker Walker or Traditional Walkers?
When everyday mobility becomes an issue, it might be time to consider purchasing a standing walker. These products can help ease your mind when it comes to needing to go about your daily life and feel supported and secure in doing so. With multiple factors like this to consider, you're faced with evaluating several products and with just as many features.
A good place to start is comparing some of the most popular walkers on the market. Specifically, comparing conventional walkers (that can be bought in most stores) with multi-featured rollators like the elenker Walker. This guide will compare these two opposite-ended walkers based on ease of use, safety, portability, and cost.
Ease of Use
Traditional walkers are easy to use for basic use throughout the house, but their comfort is short-lived. Slouching, crouching, and bending often come hand-in-hand with these types of rollators. And since joint pain is a common symptom among many walker users, it can also be hard for users to feel like they have ultimate independence when their mobility option makes them hurt.
On the other hand, rollators like the elenker Walker allow users to stand upright with improved posture. This ultimately reduces any existing pain or flare-ups in the back and joints. Rollators like the elenker Walker are also more secure, which allows for more independence so that users can move comfortably without any assistance.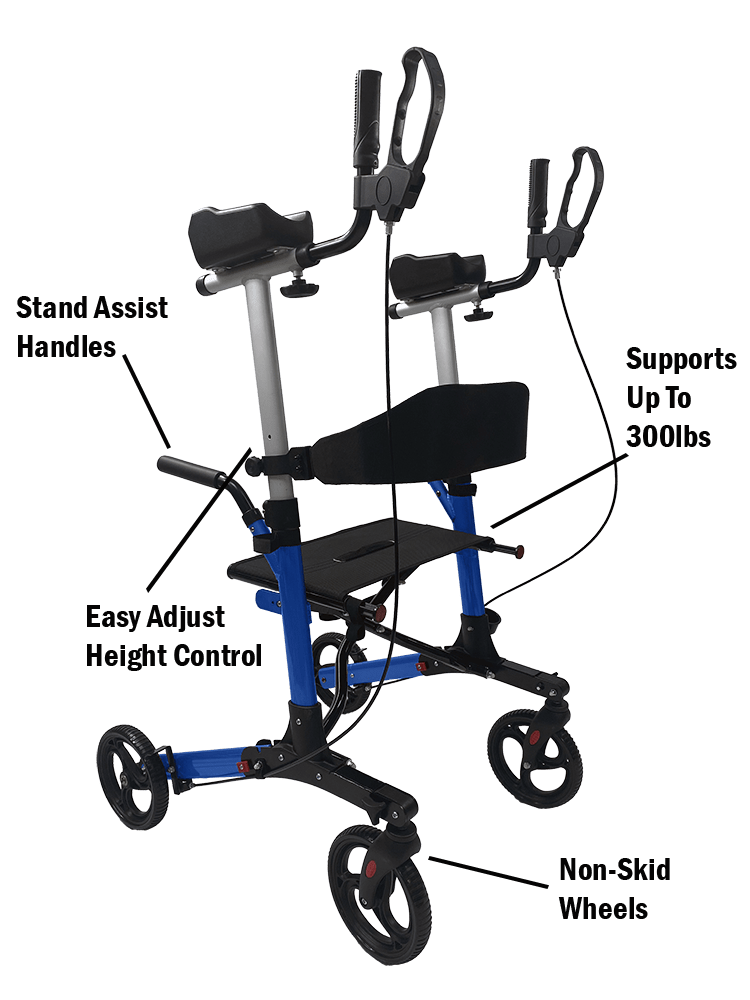 Safety Features
As people get older, the fear of tripping and falling becomes more apparent. While some rollators and walkers have steady bars and legs to park wherever needed, the wheels are typically not sturdy or reliable enough for consistent weight. These thin wheels make it more likely to snag or get caught on certain types of terrain, especially thick carpet or gravel.
The elenker Walker is unlike most rollators because of its several safety features. Designed to do what other rollers don't, the elenker Walker is complete with cushioned armrests, reliable safety brakes, and treaded 8-inch wheels built for indoors and outside. It even features a seat with an adjustable backrest and stand-assist handles for when you need a break. With this walker, you won't only be comfortable—you'll also be safe.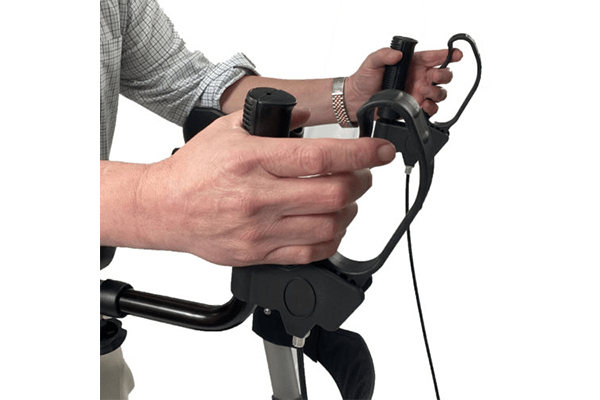 Portability
Standard walkers are designed to sit in place until they're ready for use again. Unfortunately, this makes traveling with one complicated. Since many standard walkers don't fold, users may be forced to disassemble them to fit into trunks or smaller spaces for travel. Even with some brands of traditional walkers being able to fold, the process is far from simple or easy.
The elenker Walker folds up with simple and accessible easy-pull tabs, and thumbwheels. This easy-folding compact design is built to go wherever you go, reaching only 18" long and 11" tall when completely folded. The elenker Walker even features subtle carrying handles for when it's folded for easier transport. Best of all, the elenker Walker can fit in any sized trunk so you could go anywhere without hesitation.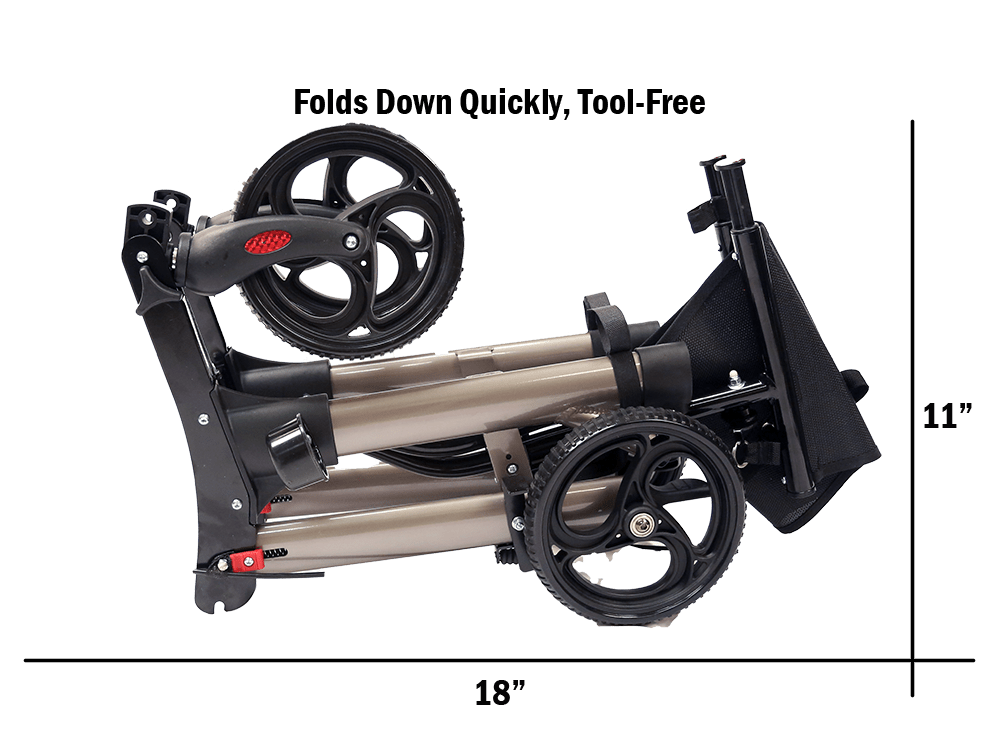 Cost
We know cost is a major factor when deciding to purchase a product like a rollator, which is why most users are drawn to traditional walkers. Traditional walkers are less expensive and start as low as $30, which is great if only limited use is necessary.
While the elenker Walker sits above that price point, we strongly feel that it means that you're also getting a higher-quality product that will serve you in a variety of situations, places, and for years to come. If you're looking for a walker that you can take anywhere, use all day long, and safely use, then the elenker Walker is an excellent investment.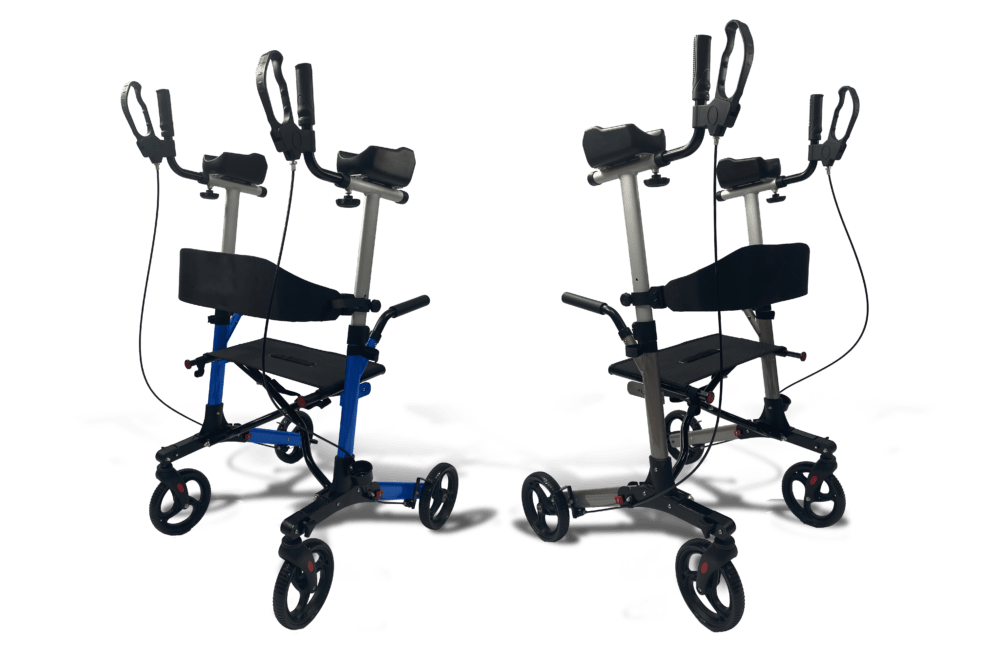 How to Decide Between The elenker Walker or Traditional Walkers
While it comes down to preference, the elenker Walker surpasses most traditional walkers in terms of ease, safety, and portability. If you're ready to leave behind the days of hunching over and not being able to go anywhere you want, then it might be time to consider the elenker Walker. As one of the world's most advanced and well-featured rollators, this high-end walking aid can change your life and give you the independence you want.